Discover The Beauty of the ENVIRON VITAMIN STEP-UP™ SYSTEM
Our Top Rated Medical Grade Skin Care That Gets Results!
The Importance of Vitamin A
Why vitamin A scores an 'A' Grade
Dr Des Fernandes, founder and scientific director of Environ, says: "Aging skin is a direct result of sun-induced vitamin A deficiency. Correct the deficiency and you'll have more radiant-looking skin."
Everything that defines healthy-looking, beautiful skin is a direct result of vitamin A. It is the only known molecule that helps keep the skin healthy and helps to provide anti-aging benefits.
A vitamin A deficiency could lead to skin abnormalities such as pigmentation irregularities, sun damage, aging, and skin cancer. The most common skin care problem in both men and women is sun-damage, and the long-term effects of sun exposure are sinister. In order for us to help combat this sun-induced vitamin-A deficiency, we must replenish vitamin A in our cells every day and for this process to be effective, we need to help restore the effects of our vitamin A receptors within the skin.
Dr Des knew that vitamin A was essential for life which is why it is the cornerstone ingredient in the Environ skin care philosophy. It must be replaced daily for skin to appear healthier and more resilient and resulted in the creation of the world's first Vitamin STEP-UP SYSTEM™.
Vitamin A is the only scientifically known element that keeps skin healthy and combats the effects of aging. It has been proven that sufficient vitamin A:
Promotes the effects of the skin's natural moisturizing factor and gives it a radiant glow
Strengthens the effects of the skin's outer layer to keep it looking firm
Stimulates the production of natural protein to keep skin looking healthy
Supports the effects of skin's immune system and helps prevent the appearance of breakouts
Assists in reducing the likelihood of the development of potential skin cancers, giving you greater peace of mind
Introducing the Vitamin STEP UP SYSTEM™
Created to help skin become comfortable with an increase in vitamin complexes.
Using science to deliver real skin benefits.
Skin EssentiA® – Skin Reborn Beautiful
With these five star benefits and Environ's industry leading Essential Vitamin STEP-UP SYSTEM™, skin can be reborn and look healthy and beautiful for a lifetime…


Beautifully radiant and healthy looking skin has the right levels of Vitamin A. 
Part of Environs industry leading Vitamin Step-up System, the new Environ Skin EssentiA® Range
contains Vitamin A, C & E, powerful antioxidants and other essential ingredients to assist in the skin's natural beauty.
With Vitamin A as the cornerstone ingredient in Environ Skin Care products, along with other essential nutrients that must be replaced daily for skin to remain healthy and resilient, this range gives your skin adequate doses of vitamins A, C, E and antioxidants in order to do just that. As an entry level range, the vitamin dosage is mild enough to avoid unwanted irritation, and is best used consistently in accordance with the brand's Vitamin Step-Up-System.
The AVST range gives skin exactly what it needs because of its scientifically researched combination of vitamins A, C, E and antioxidants including rooibos tea, honeybush and specially selected peptides.  The step up system helps your skin to become gradually more comfortable by increasing the levels of vitamin A and peptides.  You don't have to be extra careful with it and it will not make you super dry, flaky or sun sensitive like other brands' vitamin A products.  You should use it every night as a moisturizer comfortably but I still would wear a sunscreen every day because simply put it's a must in my routine and it should be in yours too.
New Youth EssentiA® – the Future of Youthfulness
Launch of Environ's New Youth EssentiA® Range pushes the boundaries of time.
With the launch of the new Youth EssentiA® Range from Environ, the desire to look younger for longer is now attainable by all.
Susan O'Keeffe, Environ Global Brand Team Executive, said: "The Youth EssentiA® Range represents the culmination of Science, Beauty and Care. The range enriches the skin with a highly effective combination of powerful vitamins, antioxidants and peptides that work together to create healthier looking skin that glows with youthful radiance."
This premium skin care range helps women experience new levels of youthfulness. It assists in the improvement of skin's overall appearance by reducing the visible signs of ageing and creating even, smoother and healthier looking skin.
ENVIRON creates scientifically researched and developed skin care products that make a real difference to skin so that consumers everywhere can have a beautiful skin for a lifetime.
In our world, healthy and beautiful skin is the norm and not the exception. We combine the best of what science and cutting edge technology has to offer with sound skin care principals to provide superior scientific skin care for everyone.
The formulations of ENVIRON are entirely based on the need to replenish all the essential skin nutrients lost by exposure to the sun and environmental factors, and at the same time moisturize the skin. ENVIRON skin care products have been formulated to combat and relieve the harmful effects of today's harsh environmental changes, specifically pollution and ever-increasing doses of radiation from the sun due to the thinning of the protective ozone layer. Added to these are the modern-day effects of social and work stresses and poor diet.

FLAWLESS Skin is a Timeless Gift…
Look At These Dramatic Before & After Photos Using the Environ STEP-UP SYSTEM: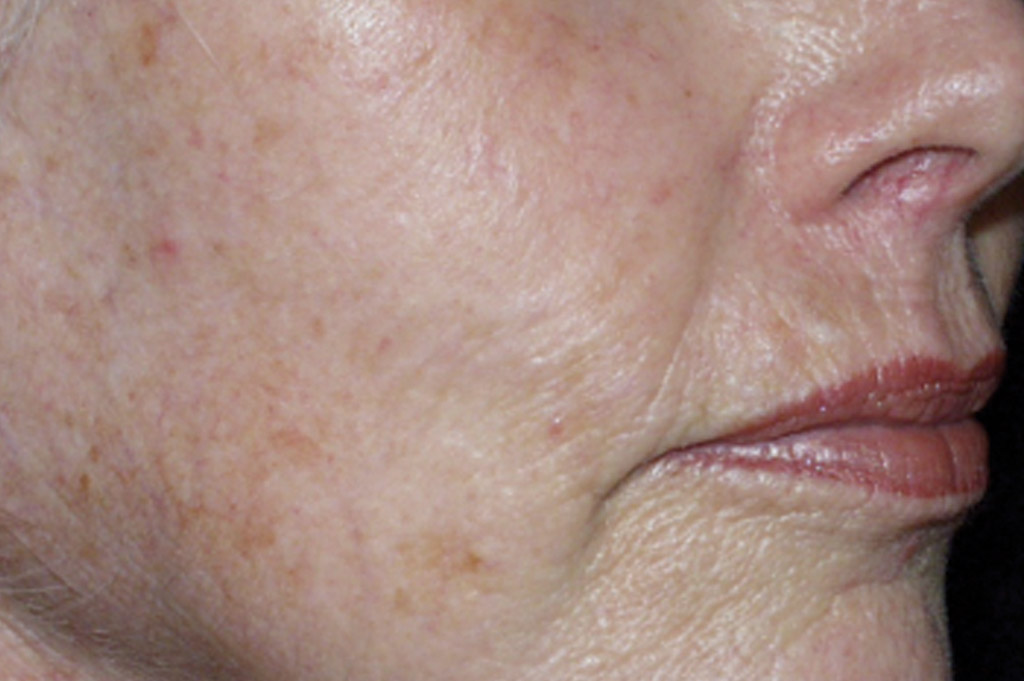 Results achieved after daily use Environ's Vitamin STEP-UP SYSTEM™ AND ROLL CIT®- After 1 year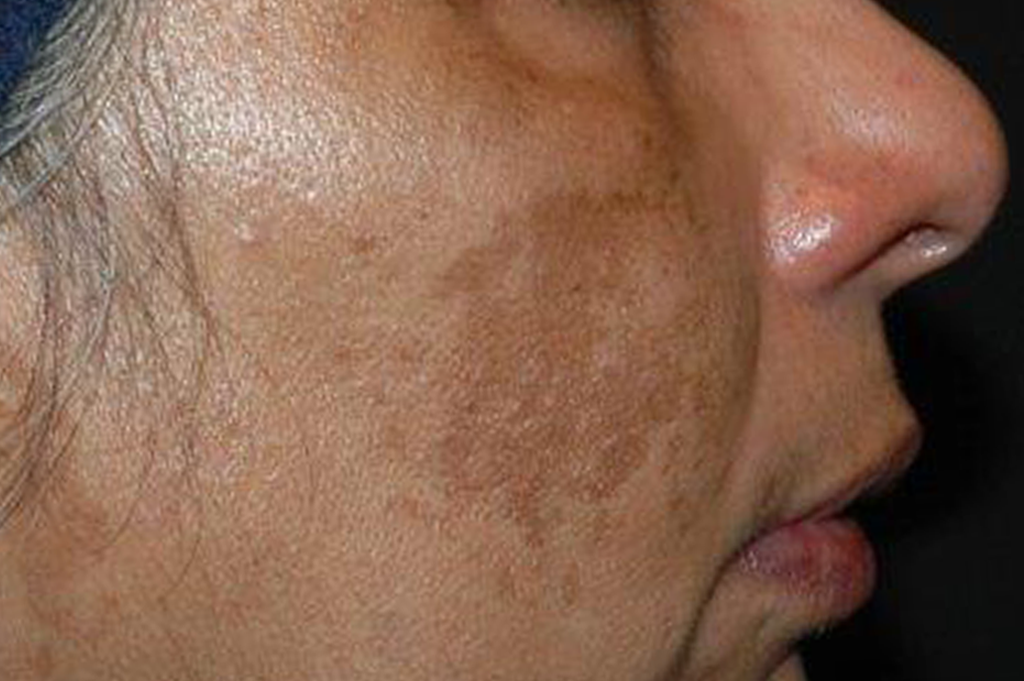 Results achieved with Environ's Vitamin STEP-UP SYSTEM™ plus Clarifying Lotion and Retinol 1- After 2 years
ENVIRON ESSENTIAL SKIN CARE BODY RANGE
 DERMA-LAC LOTION
Derma-Lac Lotion is a lightly fragranced lotion that helps to soften the texture of rough areas on your skin, such as elbows and heels, whilst also helping to boost the effects of skins moisture levels. To be used with Vitamin A, C, E oil in areas that need extra hydration and exfoliation for a rejuvenated supple glow!
It helps re-energize dull, tired-looking skin.
Assists in gently exfoliating the skin and in improving the appearance of skin tone and texture, leaving it looking healthy and beautiful.
Softens the texture of rough, calloused skin.
Re-energizes the appearance of dull skin so that it looks visibly improved and more radiant.
Speeds up the appearance of skin renewal, leaving it looking smooth and refreshed.
VITAMIN A, C, E OIL
This light, finely textured multi-functional dry oil is rich in vitamins and antioxidants  can be used on the face and body to:
Help nourish and relieve the appearance of dry and sun-damaged skin, giving it a soft, supple, velvety look and feel.
Helps to condition skin and assists in improving the appearance of fine lines, uneven tone and sun-damaged skin.
It can also be used as a moisturizer for problematic skin.
Assists in shielding your skin from the effects of harsh weather conditions – especially the exposed areas such as hands, arms, décolleté, legs and feet
Rejuvenates the condition of problematic skin resulting in an overall improved appearance and healthy-looking radiance.
Results achieved after 8 months daily use of Environ's Body Range Vitamin A, C, E Oil and Derma-Lac Lotion
EXCLUSIVE ENVIRON COOL PEEL FACIAL – Gentle ~ No Down-time
What Skin Issues do ENVIRON Peels Treat?
Environ peels remove the excess horny layer of the skin and yet maintain the water-proofing barrier qualities of the skin.
Environ Peels are ideal for hydrating and refining;
they repair cells and encourage cell exfoliation revealing fresh and youthful skin.
Especially effective to treat scarring, rough textured, sun damage, acne and rosacea
Environ peels are an ideal way to treat acne that has not responded to prior simple treatments.
Rough skin will respond very successfully to peeling and skin that is in need of hydrating
 Wrinkles and fine lines
Rosacea
Solar keratoses (known as age spots)
It enhances facial surgery
*Ideally, you must be on the home care range for a minimum of 3 weeks to prepare the skin before commencing treatment but, in some cases of active acne it is possible to have this treatment without using the products first however we strongly recommend using Environ products afterwards for best results and a course of 6-8 treatments may be recommended.
Contact us for a Personalized Consultation or Environ Facial Today! eGift Cards available Instantly!